Chattarpur Mandir or Chhatarpur Temple – Delhi (छतरपुर मंदिर,दिल्ली) detailed guide about the history, timings, nearby places, tour and sighseeing, hotels and Map. Chattarpur Mandir (Chhatarpur Temple) also called as Shri Aadya Katyayani Shakti Peetham. Well known Chattarpur Mandir is well known temple of Goddess Katyayani. Situated in Delhi's Chhatarpur, temple is built on land bank of 70 acres.
It is very close to Qutub Minar. 
History of Chattarpur Mandir (Chhatarpur Temple)
Baba Sant Nagpalji estabhlished Chattarpur mandir in year 1974. Chattarpur Mandir is undoubtedly considered as one of the biggest temple of India and even world. This temple is surrounded by biodiversity area Northern Aravalli Leopard and wildlife corridor and Sariska Tiger reserve to Delhi. 
Chhatarpur Mandir has samadhi shrine of Babaji with in the premises of temple.  Temple is also recognised as one of the beautiful and well maintained built with marble and perforated stone work. Architecture belongs to Vesara Style.
More details about Chattarpur Mandir (Chhatarpur Temple)
Chattarpur Mandir has approx 20 different temples divided in three separate complexes which is detailed later. As we mentioned above, it is dedicated to  – Goddess Katyayani (Navadurga). As per hindu mythology, there arenine forms of Hindu goddess Durga or Shakti. All these 9 forms of Goddess are worshipped during the Navratri. 
There is one shrine in the temple dedicated to Goddess Katyayani (Durga), which opens during Navratri season. You will also find a room nearby -living room where you will see tables and chairs (silver work), and another room which is considered as -Shayan Kaksha (consisting bed, dressing table etc made up of silver). 
Chattarpur Mandir has large satsang hall, where all aartis, bhajans and mythological chants as per Hinduism are held are held. 
One of the main attraction like others is a "OLD TREE" at the entrance where holy threads are tied to get your wish and dreams fulfilled and to get the blessing of Goddess.
Other temples within the campus are of – Radha Krishna, Ganesha, Rama and Shiva. 
How to reach Chattarpur Mandir with Map
You can easily reach Chhatarpur Mandir as it is in Delhi and is connected with Airport of Delhi. Great connectivity of Delhi Metro from all of the Delhi to nearest metro station  -Chattarpur Metro station.
For all flights availability for Chattarpur Mandir, Delhi, check here
By bus the nearest ISBT is Kashmere gate, Delhi.
Railway stations of NDLS – New Delhi Railway station and Old Delhi Railway station are well connected with Metro, auto and taxis for Chattarpur Mandir.
See map below for exact location.
Timings - Opening and Closing - Chattarpur Mandir
Temple of Chattarpur opens everyday at 4 and closes at 11 pm. There is no entry fee. 
Special Facilities / Pooja arrangements
Huge temple capus has 12 halls and total 36 rooms. Mandir offers free parking to its visitors. Free cloak room, shoe racks and pure drinking water is available. You can also buy Pooja Prashadam (offerings) from shops available there.
Chattarpur Mandir has pre fixed fee and special arrangement of Poojas as per Hindu traditions and customs like  –
Sight Seeing of Other Popular Mandir (Temples) of Delhi

Other popular temples in delhi are Birla Mandir, Jhandewalan Mandir, Kalkaji Mandir, Lotus Temple, ISKON (East of Kailash) Dwarka mandir, AksharDham Mandir, Preet vihar mandir, Chandni chowk mandir – Jain Mandir, Janakpuri mandir, Rohini mandir.
See the videos of Chattarpur temple – HERE
Detailed guide about other famous temples of India.
5 Beautiful Images of Chattarpur Mandir (You will not find else where)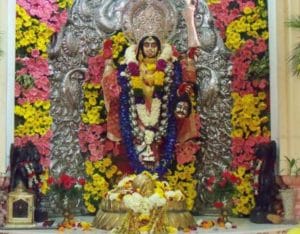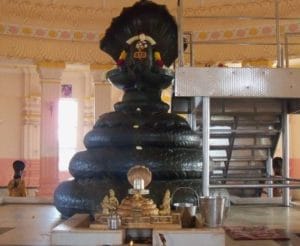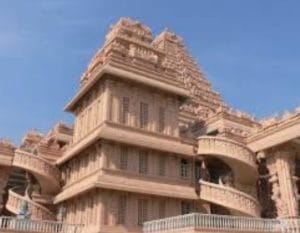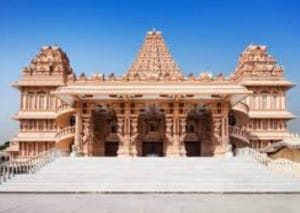 Near By Hotels, Resorts and Restaurants
Check all the details about Hotels and Resorts nearby Chhatarpur Mandir  – Here
Few popular hotels of Delhi nearby temple are as follows –  
Lutyens Resort
Tivoli Garden
Country Inn, Saket
Hotel Radisson Gurgaon
Hilton Hotel, Saket and approx 1000 other hotels
Mehandipur Balaji Mandir, (मेहंदीपुर बालाजी मंदिर) a famous Hindu temple which is dedicated to Lord Hanuman (Balaji Maharaj)in Rajasthan. This famous Balaji temple is in Dausa district. Hanumanji is recognised as Balaji in various states of India. Balaji is just another name of Hanuman Ji.  As per Hinduism, if someone is suffering from the effects of ... Read more
Read More
All images belongs to temple and temple and is trust is the owner of the pics, we have only collated them for information and knowledge purpose.